Welcome!
Posted on

Calvin

on

May 29, 2013
Our objective is to provide information on our club activities and to share winemaking knowledge with other home winemakers.
Meeting are held on the 4th Tuesday of the month. Halceon Clubhouse, 46000 Thomas Road, Chilliwack.
There are no meetings in Jun, July and August. Our June and August meetings take the form of a BBQ at a pre-scheduled site and time. Our December meeting takes the form of a Mulled Wine Competition and a potluck dinner.
Meetings begin at 7:30 p.m. sharp
After a brief business meeting a program on a wine or beer making topic is given at each meeting
A question and answer time for your wine or beer problems
Cooking with wine in March
Group wine tasting at most meetings
Refreshments are provided by members on a rotating basis
An Order of the Purple Foot nametag is available with you membership. You are encouraged to wear it at club meetings and events.
A newsletter will be mailed or e-mailed to each member
Membership is $25.00 each and is due in September
Executive for 2013
President: Sergio Civitarese, 604-824-7270.
V.P. Rino Genzale. 604-847-0932.
Secretary: Lisa Axelson. 604-793-9921.
Treasurer: Jonathon Klinck. 604-794-3033.
Program Director: Cory Padula
Club Steward: Bob Booth
B.C.A.W.A. Rep.: John & Fran Ayris
Communications Director: Mary- Susan Gagnon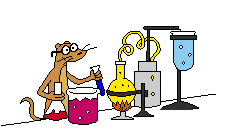 Our slogan
The joy of making
wine and beer!