Posted on March 8, 2014 by Chilliwack Zymurgy in Chilliwack Zymurgy.

"Cooking with Wine" will be on Saturday March 22nd. 6:00 pm at Halcyon Meadows' club house. Please bring a dish either appetizer, main course or dessert and the "wine"you want to pair with it. Don't forget to bring your own plate and cutlery. We need to know which category you are going to bring. (Don't […]

Continue Reading... Comments Off

on Cooking with wine
Posted on September 25, 2013 by Chilliwack Zymurgy in Chilliwack Zymurgy.

2013 AWC National Wine Competition Competition Results   CLASSES A – Aperitif Sherry B – Aperitif C1 – Chardonnay C2 – Aromatic White C3 – Dry White Non-Vinifera C4 – Other Dry White D – Rose E1 – Dry Red Bordeaux Style E2 – Dry Red Pinot E3 – Dry Red Non-Vinifera E4 – Dry Red […]

Continue Reading... Comments Off

on 2013 AWA National Wine Competition Results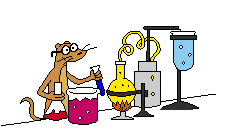 Posted on May 29, 2013 by Calvin in Chilliwack Zymurgy.

Our objective is to provide information on our club activities and to share winemaking knowledge with other home winemakers. Meeting are held on the 4th Tuesday of the month. Halceon Clubhouse, 46000 Thomas Road, Chilliwack. There are no meetings in Jun, July and August. Our June and August meetings take the form of a BBQ […]

Continue Reading... 1 Comment.